Lady Gaga excelled in her second Golden Globe in her career with the song "Shallow" – the soundtrack of "A Star Is Born". Owning so many hits is so far but Lady Gaga now has the first MV with billion view in her career.
---
On the morning of January 7, the 76th Golden Globe award ceremony was officially held. As expected of many viewers, the song "Shallow" – Lady Gaga's "A Star Is Born" movie soundtracks won the "Best soundtrack song" category. This is also the second time Lady Gaga received the Golden Globe Award in her artistic career.
She scribbled this song with three other musicians and showed off her voice in the film. Receiving a golden statue from singer Taylor Swift and actress Idris Elba, the voice of Born This Way choked up: "As a woman working in the music world, I just said that, it was really hard to be recorded as a musician ". She also did not forget to say thank you and send her love to Bradley Cooper – the main male director and star, and the Shallow duet with her.
Shortly after Taylor Swift and actor Idris Elba named Lady Gaga as the owner of the Golden Globe award, the singer was happily crying under the audience seats. Lady Gaga joined co-star Mark Ronson and Anthony Rossomando, Andrew Wyatt on stage to receive the prestigious gold cup.
"Shallow" is the title song of the movie "A Star Is Born" by Lady Gaga as the female lead. After 3 months of release,the "Shallow" music video has surpassed the 180 million views on Youtube channel, while keeping high rankings on international music charts.Besides, the soundtrack album "A Star Is Born" also earned Lady Gaga the No.1 position in the Billboard 200 chart.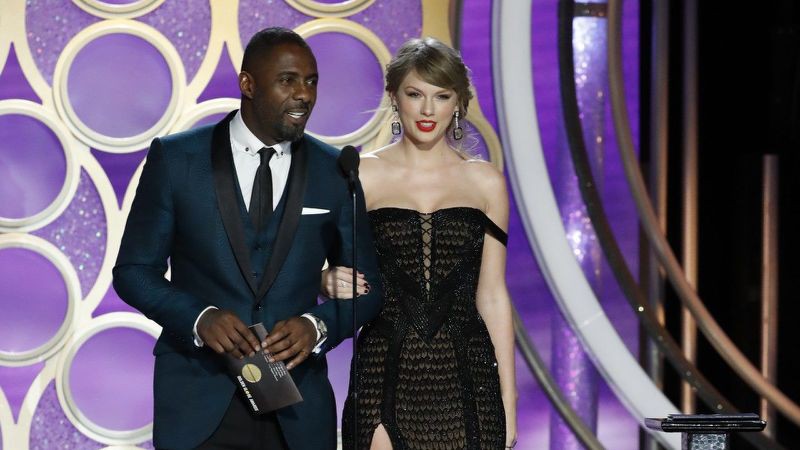 This is the second time in her career, Lady Gaga won the Golden Globe. In 2016, she was honored with the title of Best Actress in the short drama category because of her role in American Horror Story: Hotel. At the Golden Globe 2019, "mother monster" also received a nomination for Best Actress in a psychological film for the female lead Ally – the girl pursuing the dream of singer in the morning. Finally, she slipped the award into the hands of veteran star Glenn Close (The Wife).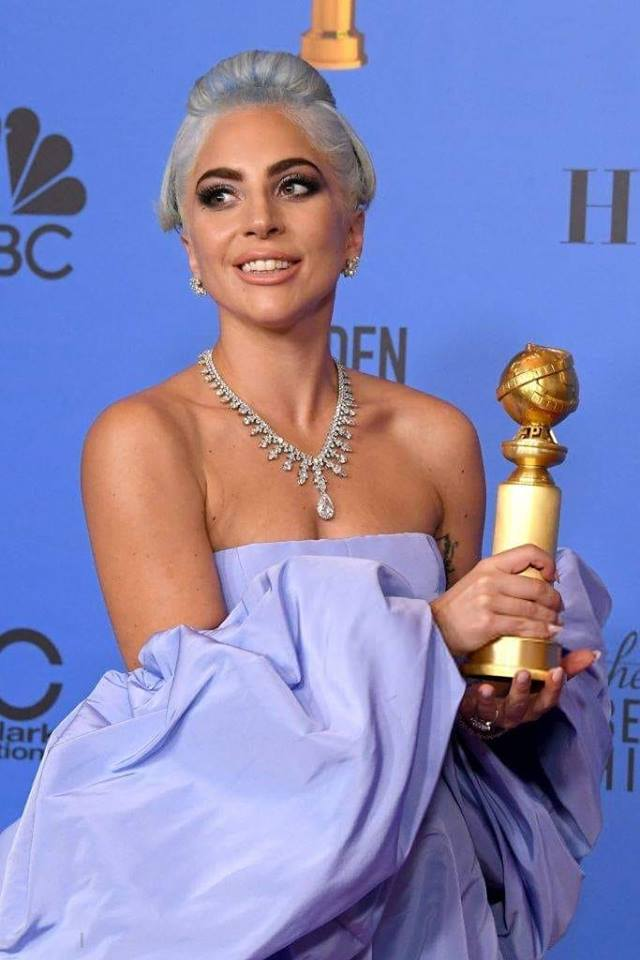 After the Golden Globe awards ceremony, Lady Gaga's "Shallow" song will continue to compete in the "Best soundtrack song" category in two other prestigious awards: Oscar and Grammy.