In general, the type of music you listen to during sports activities reflects your personality, the favor for some of the dominant music genres, the relevance to your physical and environmental activities around you or your training goal.
---
Below, we will introduce a number of free music listening sites (does not include listening sites on Spotify) for physical activities.
8tracks
8tracks is too famous for all kinds of music. Just search workout music, add some description of the music genre (Dance, Country, Rock, etc.), 8tracks provides a huge music store.
Workoutmusic
Full site of music genres, clearly divided by genre, type of physical activity, BPM. Since it is a paid site, if you choose 1 CD, each song you can listen to free sample for a maximum of 1 minute and a half.
jog.fm
The site collects user information, has a large database of music for running, walking and cycling activities. Jog.fm allows you to find music at the speed of movement. It has long and varied playlist, Jog.fm offers a wide variety of music, including classical music.
Minus points: slow loading speed, extracting chunk music clips in a very short distance (if not accessed from Spotify).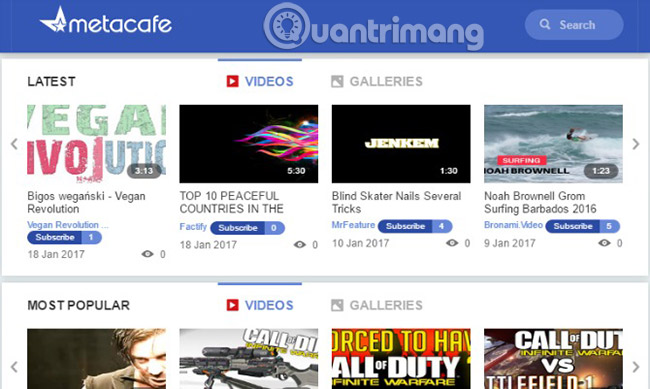 fitmix.fm
The site offers 4 playlists:
+ Fitmixed: 4 albums of popular popular pop songs by singers: Bruno Mars, David Guetta, Beyonce, Rihanna
+ Gymdoll: Mix music of hit songs: Young & Beautiful (Lana Del Rey), Genie in a bottle (Christina Aguilera), Maps (Maroon 5), etc.
+ Ready, set, sweat
+ Last 10 workout mixes: General Playlist
Plus: relatively fast loading speed, auto play playlist. The music is relatively easy to hear, the singer is popular (Avici, Daft Punk, Jason Derulo, etc.). The interface is like Soundcloud and easy to use.
Limitations: the function of selecting a category as a song tag is not convenient. Playlist sort is not reasonable.
Beatport
The website introduces a lot of DJ mixes of popular and popular songs: Rolling in the deep, many songs of Rihanna, Katy Perry, etc.
The song's BPM parameters only appear when clicking on each song. Another noteworthy point is that Beatport only has music from Dubstep, Deep House, Techno, Electro, etc. If you are not familiar with it, you can use another website that has more easy-to-listen music.
Run Hundred
The minimalist main interface, Run Hundred is based on the user's favorite music votes to list the top 10 songs and BPMs of each song. In the website, you can choose by source (Top 40 Radio, College Radio, Clubs/DJs, Workout mixes), genres (country, electronic, hip-hop, pop, rock), over time, and tempo. Find the music you need, you can listen and vote.
The obvious weakness of this page is the very short play sample, the list is quite sparse.
Fit Radio
The interface uses easy-to-see and focus icons. Playlist is divided by music genre, DJ name, sports activity (Zumba, Yoga, running, Chakra, etc.). Playlists decrease with activity level, from energy-intensive activities, to resting and relaxing activities.
A bit more old-fashioned music lovers can refer to the genre of Cowboys, for example, Leonard Bernstein's Mambo in the West Side Story to get the most out of it, especially the chorus of chattering, the rhythm Stamping with monumental brass trumpet and percussion instruments percussion. Another hint is John Williams' Flying Theme, written for E.T, The Extra Terrestrial. The song is akin to the Disney cartoon music or Japanese manga films, the melody stretches out with excitement, the cymbal sound adds to the feeling of movement.